In 10 stappen jouw CV up to date
In een zoektocht naar een nieuwe baan begin je natuurlijk met het opstellen of bijschaven van je CV. De letterlijke vertaling van CV, Curriculum Vitae, is levensloop of levensweg. Simpel gezegd is jouw CV dit ook: een samenvatting van jouw levensweg. Maar in de praktijk gaat het natuurlijk nog iets verder dan dat.
Vaak kijken onze adviseurs, of HR medewerkers bij het bedrijf waar je solliciteert, voordat ze jouw sollicitatiebrief lezen naar het CV. Pas jij qua profiel bij de functie? Heb jij het juiste opleidingsniveau? En beschik jij over genoeg werkervaring? Dit zijn allemaal punten die ze uit jouw CV kunnen halen.
Wat benoem je in je CV, in welke volgorde doe je dit en wat zet je bijvoorbeeld juist níet in een CV? BOEG heeft het voor jou op een rijtje gezet. Met deze 10 stappen ben jij klaar voor de volgende stap in jouw loopbaan.
1. Contactgegevens
Je begint altijd met jouw contactgegevens: voor- en achternaam, adres, geboortedatum, telefoonnummer en e-mailadres. Je wilt immers dat de lezer jou weet te vinden na het lezen van jouw CV. Naast deze standaard contactgegevens is dit ook de plek om iets extra's te vermelden. Heb je een online portfolio? Plaats de link in de contactgegevens. Of heb je een bijzonder rijbewijs? Vermeld ook dit bij contactgegevens.

2. Over jou
Wil jij opvallen met je CV? Voeg dan een kort stukje over jezelf toe. Vertel in één alinea wie je bent, wat je doet en wat je leuk vindt om te doen, in je vrije tijd en/of op professioneel vlak. Jij kent jezelf het beste, jij weet dus zelf het beste wat je in dit stukje over jezelf kunt vertellen.
3. Opleiding
Welke opleidingen heb je gevolgd en heb je deze afgerond? Wanneer heb je deze opleiding gevolgd? Interessant om hierbij te vermelden zijn eventuele minors of extra vakken die je gevolgd hebt. Begin altijd met de meest recent gevolgde opleiding. Heb je jouw kennis nog aangevuld door cursussen te volgen? Top! Deze kan je op een andere plek in je CV benoemen.

4. Cursussen
Zoals eerder genoemd is het goed om gevolgde cursussen apart te noemen van je opleiding(en). Noem welke cursus je gevolgd hebt, zet deze ook in omgekeerde chronologische volgorde, noem het jaartal waarin je deze cursus gevolgd hebt en eventueel waar of bij welk instituut je de cursus gevolgd hebt.
5. Werkervaring
Ook de werkervaring noem je in omgekeerde chronologische volgorde. Per baan noem je de werkgever, de periode dat je hier gewerkt hebt, jouw functie en de werkzaamheden en verantwoordelijkheden die bij jouw functie hoorden. Werkervaring is toch wel een van de belangrijkste dingen op jouw CV.
Het bijbaantje dat je had in de zomer van 1994 is dan ook niet echt relevant om te vermelden. De lezer is namelijk op zoek naar relevante werkervaring die jou doet passen bij een bepaalde functie. Ben je bang dat je hierdoor gaten in je CV krijgt die vragen oproepen? Verdeel dan je werkervaring op in 'werkervaring' en 'relevante werkervaring'.
6. Projecten
Het kan zijn dat je bij een werkgever aan verschillende projecten gewerkt hebt. Waarbij bijvoorbeeld jouw werkzaamheden en verantwoordelijkheden aardig uiteenliepen. Of waar je jouw expertise op een andere manier hebt ingezet om het project tot een succes te volbrengen. Om het overzichtelijk te houden is het goed om deze projecten bij de desbetreffende werkgever onder werkervaring te noemen.
7. Talenkennis
Voor bepaalde functies kan het heel interessant of zelfs erg belangrijk zijn om te weten of je naast Nederlands ook andere talen kunt spreken en/of schrijven. Maak een overzicht van welke talen jij spreekt en schrijft en geef hierbij ook aan op welk niveau je zit. Kun je alleen een biertje bestellen op het terras in Barcelona of kun jij in het Spaans een goed gesprek voeren met jouw toekomstige collega?
8. Vaardigheden
Over welke vaardigheden beschik jij verder? Ben je een expert op het gebied van Excel, AutoCAD of Photoshop? Ben je communicatief erg sterk, een kei in samenwerken of leidinggeven? Vergeet zulke vaardigheden zeker niet te benoemen.
9. Foto?
Wij krijgen nog wel eens de vraag of het gewenst is om een foto toe te voegen aan het CV. Ja! Onze ervaring is als je een gezicht ziet bij een CV deze beter blijft hangen. Het is dus in jouw voordeel om het CV te voorzien van een foto. Let er hierbij wel op dat het een representatieve foto is en geen selfie of vakantiekiekje.
10. Extra
Probeer het CV te beperkten tot maximaal 2 A4'tjes;
Laat het CV altijd nog door iemand anders nalezen. Spellingsfouten staan niet erg netjes;
Sla het CV op en verstuur deze alleen als pdf bestand en niet als bewerkbaar Word bestand. Zo zorg je ervoor dat er niks kan verspringen;
Zorg ervoor dat je CV overzichtelijk en snel scanbaar is. Door het gebruik van verschillende (tussen)kopjes en logische volgorde.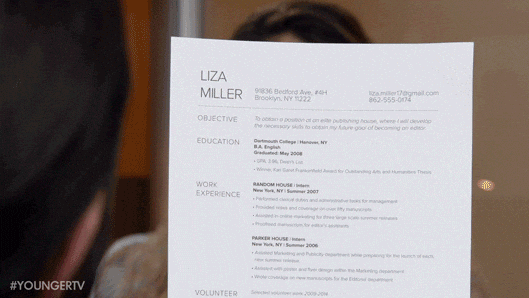 Na het toepassen van deze 10 tips is in ieder geval jouw CV klaar voor een volgende stap in jouw loopbaan. Heel veel succes!

https://www.boeg.nl/wp-content/uploads/2019/03/Ontwerp-zonder-titel-27.png
788
940
Tessa Klein Bog
https://www.boeg.nl/wp-content/uploads/2021/03/BOEG-LOGO-300x219.png
Tessa Klein Bog
2019-03-06 09:26:14
2019-03-08 14:16:51
In 10 stappen jouw CV up to date